The Sour Pom-Passion Papaya Bowl
If you like desserts that are a bit sour then you've come to the right place.
Ever since I was little, I was always in love with extreme flavors. Instead of going for a fat bar of chocolate in the candy aisle, I'd always reach for a warhead or nerds rope. I'd crave anything that was super sour or had an extreme tartness to it.
Basically anything that made my face do this:
Recently I was craving a sweet-tart treat but there was no way I was going to explore the candy aisle.
(Since I started eating super clean, if I eat anything that is heavily processed my stomach takes a turn for the worst!)
I definitely had to concoct something at home that was both delicious and super clean & healthy.
My mission was clear: create my own version of nerds rope in a bowl.
It had to be super sour, super tart but then would leave a nice sweet aftertaste in your mouth.
Sour cut with sweet!
Thus was born:
The Super Sour, Super Sweet,
Pom Passion Papaya Bowl!
*This recipe is only for a single serving*
INGREDIENTS
Here is a quick list of what you'll need:
Base:
Smoothie Filling:
1 cup of frozen strawberries
1/2 passion fruit
1/2 cup unflavored almond milk
Toppings:
1/2 passion fruit
handful of dried goji berries
1 TBSP pomegranate seeds
METHOD
Dig out a majority of the papaya fruit to make room for your smoothie mix.
Place smoothie filling ingredients into blender and blend until relatively smooth. Should be thick. If you do not have a high speed blender additional almond milk may be needed to blend up frozen strawberries~
Place smoothie filling into papaya.
 Decorate with toppings
Enjoy!
Comment below if you try this recipe or know of any other sour vegan recipes out there!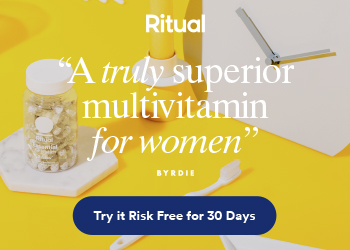 (Visited 229 times, 1 visits today)